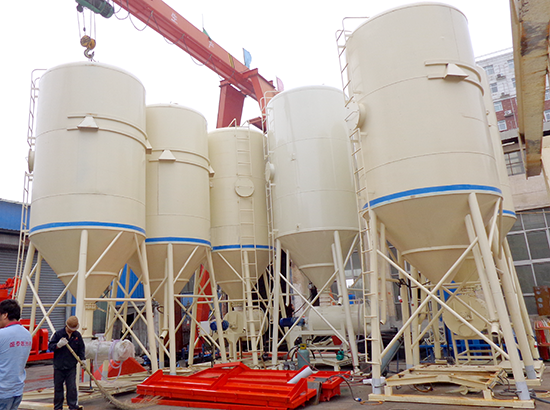 Dry-mix mortar tank
Production capacity: 26 m3

Total power: 500 kg

Equipment model: Dry-mix mortar tank
Field of application: Dry-mix mortar tank is one kind of replace labor and protect the environment on-site mixing machinery.It is suitable for mixing of dry mortar materials with particle size ≤ 5 mm and Can meet the masonry、Plastering、ground mortarand so on construction production needed.
WhatsApp:0086-18437125333
Equipment introduction
After the dry mortar is transported to the construction site by the mortar bulk carrier, the mortar is conveying to the dry mortar tank and then the dust is collected at the exhaust outlet of the tank. The dry powder mortar in the tank makes it evenly drop by the vibration of its own gravity and vibratory power of the tank.When the dry powder mortar enter and pre-stirred at the mixer, and then it is forced to quantitatively output through the screw propeller shaft. After enter the mixing end, The water pump supply constant amount of water. the mortar and water are mixed into a wet mortar after being stirred and uniformly dropped through the discharge outlet.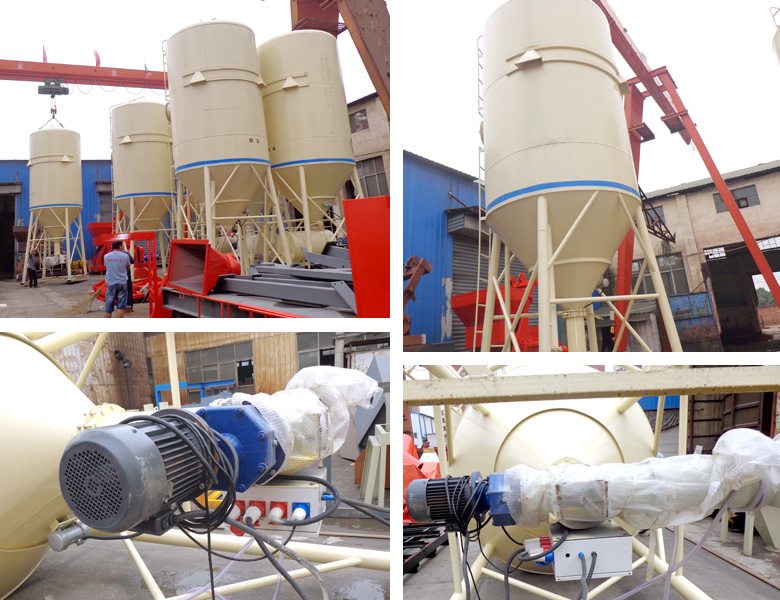 Technical Parameters
| | | | | | | |
| --- | --- | --- | --- | --- | --- | --- |
| project | Volume of tank | Height | Premixer capacity | GPS | Water pump | 总重量 |
| Dry mixed mortar storage tank | 26m³ | 8.5m | 500kg | contain | 1 centrifugal pumps | 3189kg |
| | | | |
| --- | --- | --- | --- |
| project | Volume of tank | Height | Premixer capacity |
| Dry mixed mortar storage tank | 26m³ | 8.5m | 500kg |
Product advantages
1.The dry mortar tank is used as a carrier of dry mix mortar store on the construction site. The mortar location and weight of the remaining mortar were transmitted to the computer through the GPS system.
2.According to the computer data decide when supplement mortar
3.When it is necessary to supplement dry-mix mortar, the dry-mix mortar is transported to the construction site by a bulk dry morta. Then transported the mortar by the pneumatic conveying system of the vehicle transport into the tank, At the exhaust port of the tank use dust removal (Sack or water) to dedusting.
4.The dry-mixed mortar in the tank depends on its gravity and the vibration of the tank vibrator to make it fall evenly. The flow control is performed through the butterfly valve linked at the bottom of the tank. During normal use opened at the maximum position.
5.When the dry-mixed mortar enters the mixer, Pre-stirred at the end of the mixer propeller and then forced to quantitatively output by a screw feeder.
6.When the mortar enters the stirring end, The water pump supply constant amount of water. The standard consistency used to water consumption regulating valve by manual control (the standard consistency water demand is provided by the mortar manufacturer according to the product formulation and allowed to fluctuate within certain range), after pressing the start button The vibration motor, the main drive motor, the water pump and the solenoid valve are all started. The vibration motor operates intermittently under the control of the practice relay, and the rest runs with the stirring time.
7.The mortar with water are mixed into a wet mortar by stirring and dropped through the discharge port
Related Products
INFO REQUEST


Tel:0086-18437125333/0086-371-86598800

Fax:+86-371-86599393

E-mail: jianxin@zzjxcorp.com

Address:West 200m of Guangwu Road and G310 National Way intersection, Xingyang-Zhengzhou City, Henan Province, 450100 China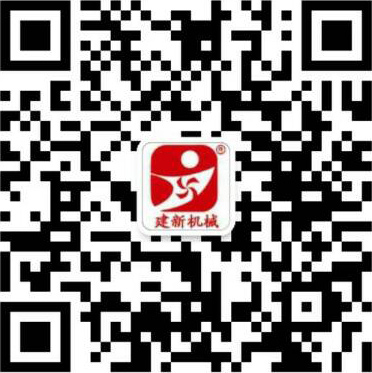 WeChat:18437125333

INFO REQUEST