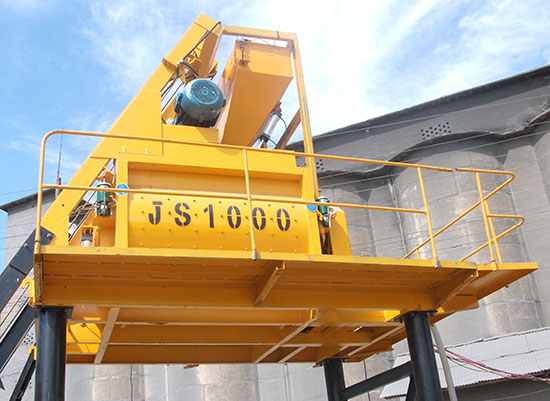 JS1000 concrete mixer
Production capacity: ≤60m3/h

Mixer model: JS1000

Discharge capacity: 1000L
Field of application: JS1000 concrete mixer manufactured by Jianxin machinery have combined with more than 20 years of Jianxin's experiences in concrete equipment research, and integrated high-quality mixing machines elaborated....
WhatsApp:0086-18437125333
Equipment introduction
JS1000 forced concrete mixer is the advanced ideal construction equipment model in domestic and abroad.The liners & blades have the advantages of long service life, easily maintenance.Suitable for mixing plastic, dry hard, light aggregate concrete and various mortars and mortars.This mixer adopts motorized discharge method, can use together with tipper car,dumper truck or mixer truck.


Product details
JS1000 concrete mixer Mixing system
The mixing system consists of pulleys, reducers, open gears, motors, mixer drums oil supply units and other mechanisms. A special sealing device is provided at the junction of the stirring shaft and the two ends of the mixing drum. In order to ensure the quality of the seal, a special oil supply is provided on the end face of the mixer drum.

JS1000 concrete mixer Feeding system
The brake motor drives the reel to rotate through the reducer, and the wire rope climbs up along the loading rack rail through the pulley pulling hopper. When it rises to a certain height, a pair of rollers above the bucket door at the bottom of the hopper enters the water rail of the loading rack, and the bucket door automatically opens. The material enters the mixing drum through the feed nozzle.

JS1000 concrete mixer Discharging system
The discharging system consists of a discharge door, a gas pump, a reversing valve, a gas distribution valve, a cylinder, an electric and other mechanisms. The discharge door is installed at the bottom of the mixer and is pneumatically discharged through the cylinder. The discharge gate seal can be ensured by adjusting the position of the seal.

JS1000 concrete mixer Electrical System
The electric control circuit is equipped with an air switch, a fuse, and a thermal relay, and has the functions of short circuit protection and overload protection. All control buttons and air switch handles and indicators are placed on the distribution box door with a door lock. A protective cover is placed outside the button. The electrical control power supply is a 380V three-phase four-wire power supply with a voltage tolerance of ±10%, otherwise it is forbidden to use. If the user has their own power generation, the capacity shall be ≧100KVa. The surface temperature rise of the motor ≧ 60 ℃, the live part ≧0.5MΩ to the shell edge.

Technical Parameters
Project
Discharge capacity
Feed capacity
Theoretical productivity

Maximum granule of aggregate

(Lithotripsy/Pebble)

Speed of mixing blade
Power of agitator
Improve motor power
Pump motor power

Shape size

(Length, width and height)

JS1000
1000L
1600L
≤60m³/h
≤60/80
19.5(R/min)

2×8(number)

37/18.5kw×2

YEZ160L-4 Model

7.5KW

80JDB-45

2.2KW

4320×2200

×3300
| | | | |
| --- | --- | --- | --- |
| Project | Discharge capacity(L) | Feed capacity(L) | Theoretical productivity(m³/h) |
| JS1000 | 1000L | 1600L | ≤60m³/h |
Related Products
INFO REQUEST


Tel:0086-18437125333/0086-371-86598800

Fax:+86-371-86599393

E-mail: jianxin@zzjxcorp.com

Address:West 200m of Guangwu Road and G310 National Way intersection, Xingyang-Zhengzhou City, Henan Province, 450100 China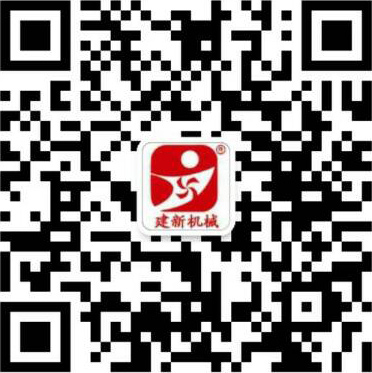 WeChat:18437125333

INFO REQUEST