Zhengzhou Jianxin Machinery is a manufacturer of high-end construction machinery in Asia.
Zhengzhou Jianxin Machinery Manufacturing Co., Ltd. is a high-end technology enterprise that integrates R&D, manufacturing, sales, and service. It has been established for more than 30 years, and it has always adhered to the production of equipment for concrete mixing plants. It is a development project for China's construction industry. Provide high-quality high-end concrete production equipment and construction programs.
What we offer?
Founded in 1986, in the course of more than 30 years of development, in the business philosophy of arduous pioneering and people-oriented, it has been hailed as the most outstanding construction machinery enterprise title. After years of development, the main R&D equipment series are HZS concrete mixing station,mobile concrete mixing plant, dry-mix mortar equipment, JS concrete mixer, MPC vertical shaft planetary mixer, PLD concrete batching machine, self-loading mixer and WBZ stabilized soil mixing station equipment. More than 30 years of hard work and struggle have resulted in the establishment of a "new" brand with reputation, quality, service and reputation both at home and abroad. It has also embarked on a "new" feature of high-tech products, economic benefits and sustainable development of environmental protection. Lu has made creative contributions to the development and prosperity of China's machinery manufacturing industry.
Professional technical and service teams have provided inexhaustible motivation for building a new century-long foundation. At present, all new brand equipments are designed, produced, assembled and tested in accordance with the ISO9001 international quality certification system standards. Currently, they have been sold in more than 20 countries and regions at home and abroad, and treat each customer seriously, providing them with quality equipment and services. In order to improve the interests of customers, it is the compliance of the establishment of new standards. Quality is the lifeblood of products, and high-quality after-sales service is our top priority.
OUR PRODUCTION CAPACITY
Zhengzhou Jianxin Machinery Company lays much emphasis on the quality and clients. We serve clients with the quality guideline of being responsible for every working procedure, every product and every client.
Global cooperation
Green industry and internationalization have always been one of the strategic ideas of Jianxin Machinery. Jianxin Machinery strives to integrate the most advanced technology, the most advanced talents, and the most advanced concepts into the development process of the company. It will provide the strongest support for the pace of internationalization, internationalization strategy, and international development of Jianxin Machinery, and ensure the construction of new machinery. Partners have access to the world's most suitable "build new" brand products. Whenever there is a new transaction project, the company headquarters will also send professional technical engineers and installation engineers to go. Whether at home or abroad, Jianxin Machinery always maintains a professional and dedicated attitude!
INFO REQUEST


Tel:0086-18437125333/0086-371-86598800

Fax:+86-371-86599393

E-mail: jianxin@zzjxcorp.com

Address:West 200m of Guangwu Road and G310 National Way intersection, Xingyang-Zhengzhou City, Henan Province, 450100 China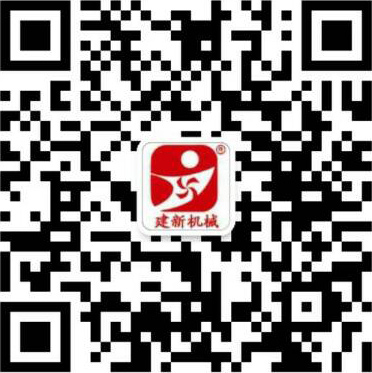 WeChat:18437125333

INFO REQUEST