Equipment configuration of 75 square concrete mixing plant
To achieve 75 square meters of concrete per hour, at least a Type 75 mixing station and a higher concrete mixing plant are required. As a professional concrete mixing machine manufacturer, Zhengzhou Jianxin Machinery provides a variety of different types of concrete mixing plant equipment for different users. When the 75-square concrete is produced, the new HZS75 concrete mixing station can be selected.
75-party concrete mixing plant
The theoretical production efficiency of HZS75 mixing station is 75 square meters per hour, which belongs to small and medium-sized mixing station equipment. It has the characteristics of small area and compact structure. The main machine adopts a double-shaft forced mixer, which has strong stirring performance, short mixing time and can fully stir and evenly stir. Combined with a fully automatic control system, the entire concrete mixing process is automatic and efficient.
Jianxin Concrete Mixing Plant Equipment combines domestic and foreign advanced design concepts with user processing technology. The craftsmanship is exquisite and the materials are not only good in performance, powerful in function, but also excellent in quality and durable.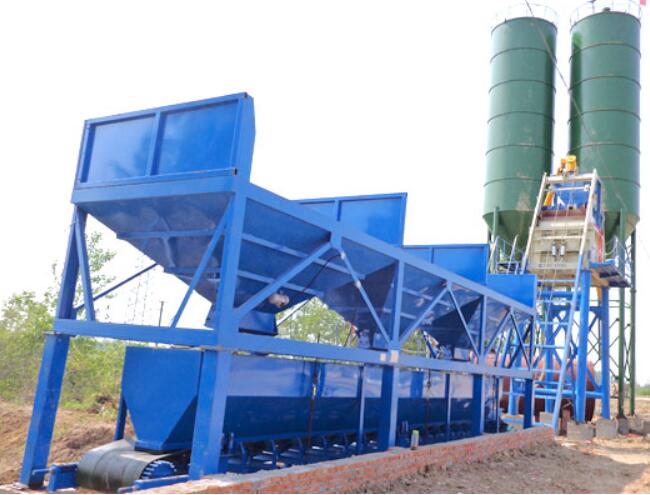 <<Previous: The advantage of the vertical axis planetary mixer compared to the same type of mixer
<<Next:Design of Automatic Control System for Jianxin Concrete Mixing Plant Equipment