Jianxin Machinery HZS180 Concrete Mixing Plant Successfully Delivered Yunnan Users
After a few days, it has been successfully delivered to the customer and entered the formal installation and
commissioning stage. The concrete mixing plant equipment sent to Yunnan is customized by Zhengzhou Jianxin
Machinery according to customer needs.
At the installation and commissioning site, Zhengzhou Jianxin mechanical technicians explained the advantages
of the concrete mixing station in terms of structure, performance and safety for the user, and trained the users in
the use of skills, which benefited the users. Detailed explanation, meticulous service, Jianxin Machinery won the
user "likes".
The core technical advantage of the HZS180 concrete mixing plant developed by Zhengzhou Jianxin Machinery
is its persistent pursuit of reasonable cost, stable performance and superior overall structure. The roof is
equipped with large-capacity sand and stone waiting silos. The whole concrete production is in a fully enclosed
environment from metering to mixing and discharging. It has outstanding performance in environmental
protection.
The user said: "The selection of Zhengzhou Jianxin Concrete Mixing Station not only means that the mixing
station has a good performance in terms of mixing, fuel consumption, environmental protection, etc., but also the
intimate and humanized after-sales service of Jianxin Machinery."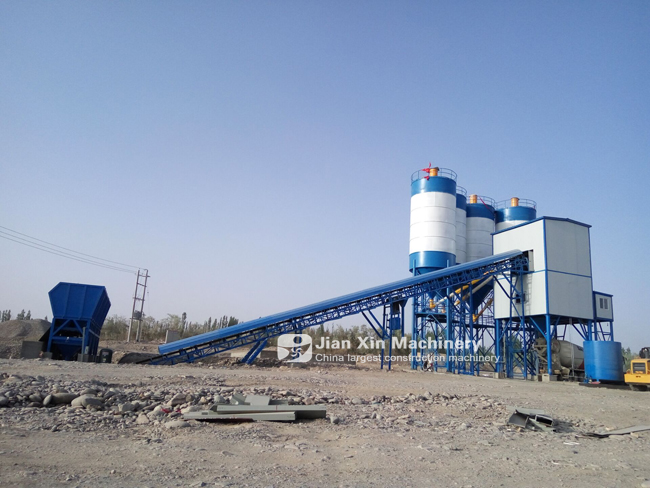 <<Previous:Jianxin Machinery and a set of dry powder mortar production equipment settled in Yunnan to start a new journey
<<Next:Jianxin Concrete Mixing Station has won praises from users in the Philippines and continues to seize repurchase orders